Ajay Raghavan, Strategic Execution Director, @PARCinc has done his presentation at 4th Annual Global Artificial Intelligence Conference, SantaClara on Jan 22nd 2020 in Amazing talk on subject "Unleashing the Potential of BigData with Hybrid AI/Physics Models for Industry 4.0".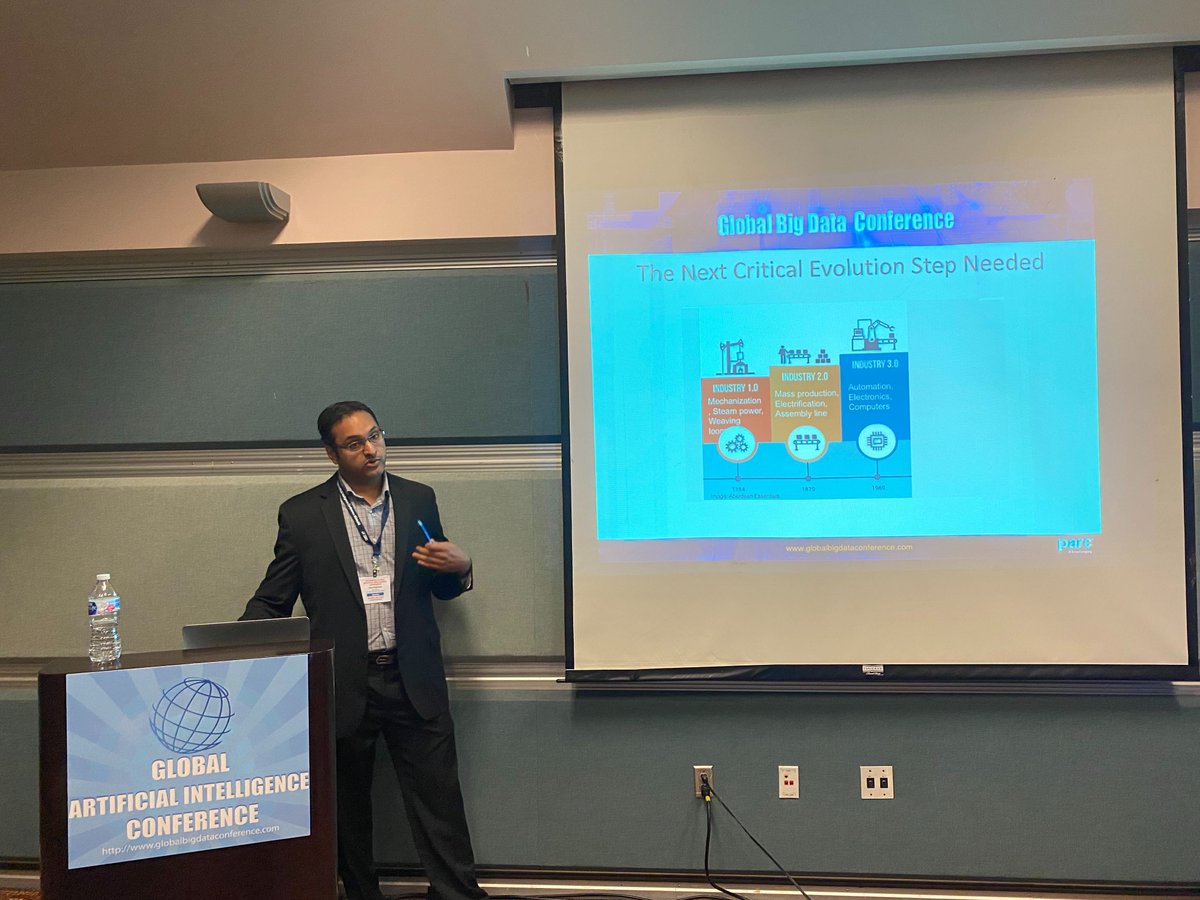 Big Data Conference Focuses On Sharing Technical Knowledge. It is an exciting one-day conference with purely practical content in the fields of data science, Artificial Intelligence, data monetization, data engineering, devops and the cloud.
It include real stories from the trenches, practical case-studies and technical presentations given by experts and true practitioners who work at top data-driven companies. They will share their use-cases, recommendations, tips, successes and failures.
It is not a marketing conference and they don't accept marketing and sales presentations. Their agenda is not influenced by any single large vendor. The audience – packed full of technical folk! – is their main focus!
Mr.Ajay Raghavan is the second son of Mr. Karalam Kainila Pisharath Raghavan and Mrs. Vallachira Pisharath Saraswathi.