Arushi Ratheesh got selected in Sundaranarayana KHNA Super Singers Season 1 conducted by Kerala Hindus of North America.
Arushi Ratheesh is a student of 3rd Std. in USA and is D/o. Ratheesh Narayanan , Madathil Pisharam, Chowwara & Renuka Rajan, Thenari Pisharam.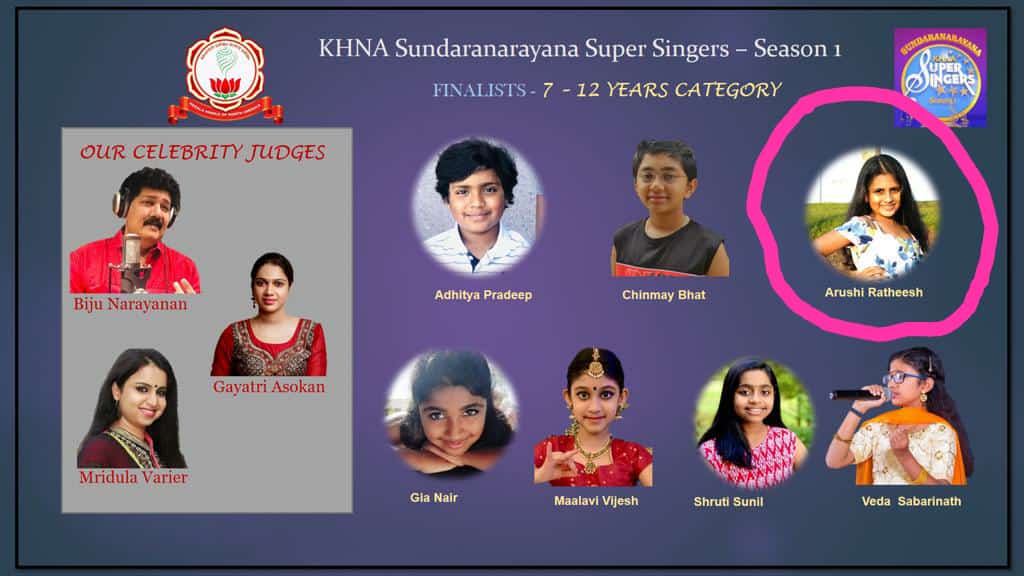 Pisharody Samajam & Website congratulate Arushi on her achievement.